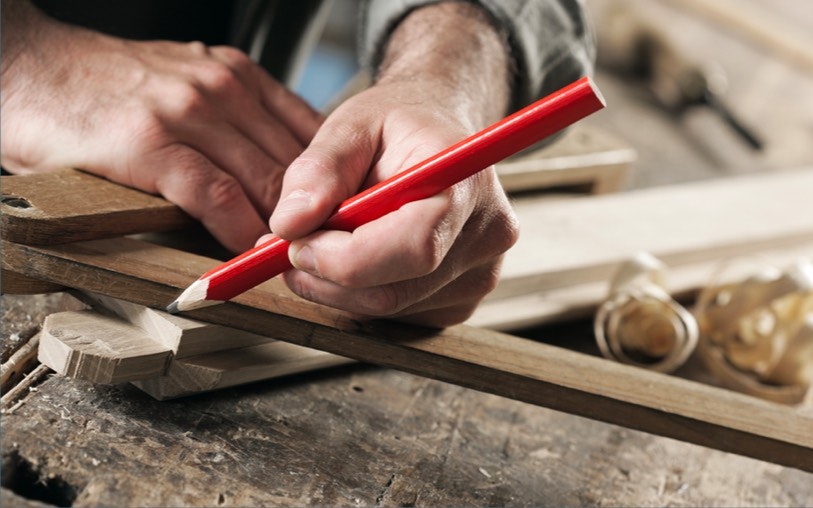 Custom made simple.
Countryside Cabinets are the preferred choice and trusted partner for semi-custom cabinets. Crafted with pride, made to order, and built to last.
The Countryside Cabinet Story
Countryside Cabinets was founded in 1975 as a family-owned business in De Pere, Wisconsin, making us one of the longest-running cabinet manufacturers in our region. We've seen trends in our industry come and go, but one thing never goes out of style: Countryside's reputation for quality is as solid as the cabinets we build. That's how we've grown to be the preferred choice for leading dealers and designers in the Midwest.
Made to Order, Built to Last.
Today, Countryside Cabinets produces semi-custom cabinets in a state-of-the art, 118,000 square-foot facility featuring the latest in precision cutting and finishing systems. We offer dealers and designers more than one hundred choices of finishes for any of our 5 sustainably grown wood species, far more than most stock and semi-custom manufacturers. And if you don't see what you're looking for, we can customize nearly any design idea you can conceive. Whether you're starting from scratch with new construction or giving an existing space a modern makeover, you'll find everything you need to bring your vision to life. Countryside's team of knowledgeable professionals is always available to help with the details, from specifications to style recommendations and design solutions.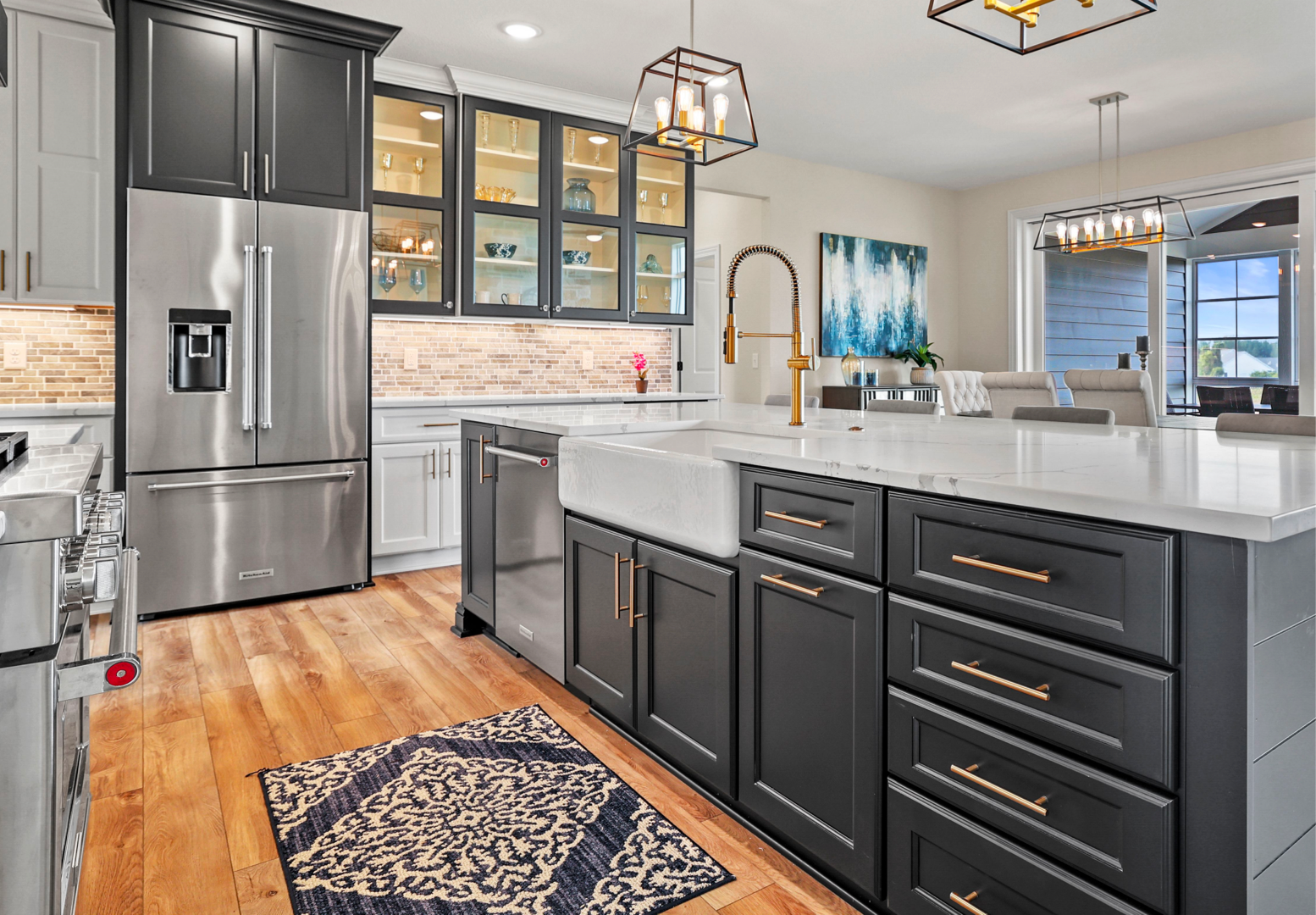 Penbrook Maple Ink Island with Penbrook Maple Macadamia & Ink Perimeter.
Our Success is Your Success, Guaranteed.
Our commitment to your satisfaction doesn't end when your cabinets roll off the line. We have a dedicated end-to-end delivery system to ensure timely delivery throughout the Upper Midwest. And, our KCMA and ESP certifications show that our company is committed to meeting and exceeding industry standards, adding to our dealers' confidence in us. We are committed to ensuring the cabinets specified are the products we deliver.